DapperPenniless Voted DapperQ's, "100 Most Stylish DapperQs 2016"
It's been almost a year since I began my DapperPenniless blog... woo!.. count down to August 24th, 2016! DapperPenniless started as a way to document my "wins" and "not so wins" with menswear and womenswear and really defining my dapper style on a budget. I have written about the woes of finding blazers, to finding the perfect summer button downs at Uniqlo and Canadian based company Peau de Loup! I'm looking to do so much more, but through all the hard work that I have put in, it's nice to be recognized! I'm pleased to announce that I have been voted as one of the "100 Most Stylish DapperQ's 2016"! You can see the entire list here! I'd like to thank the gracious soul who nominated me, my family, and friends who have supported me through this journey. This only fuels me to continue on with the great work that I am doing!
For my photo featured on the "100 Most Stylish DapperQ's 2016" here is what I wore:
Button Down: Marshall's- Mens
Vest: Asos- Mens
Crop Pants: Uniqlo- Womens
Sneakers: Vans- Unisex
Watch: Nixon
Check out more from my shoot which was located at the Brooklyn Botanical Gardens in the spring time! See you soon!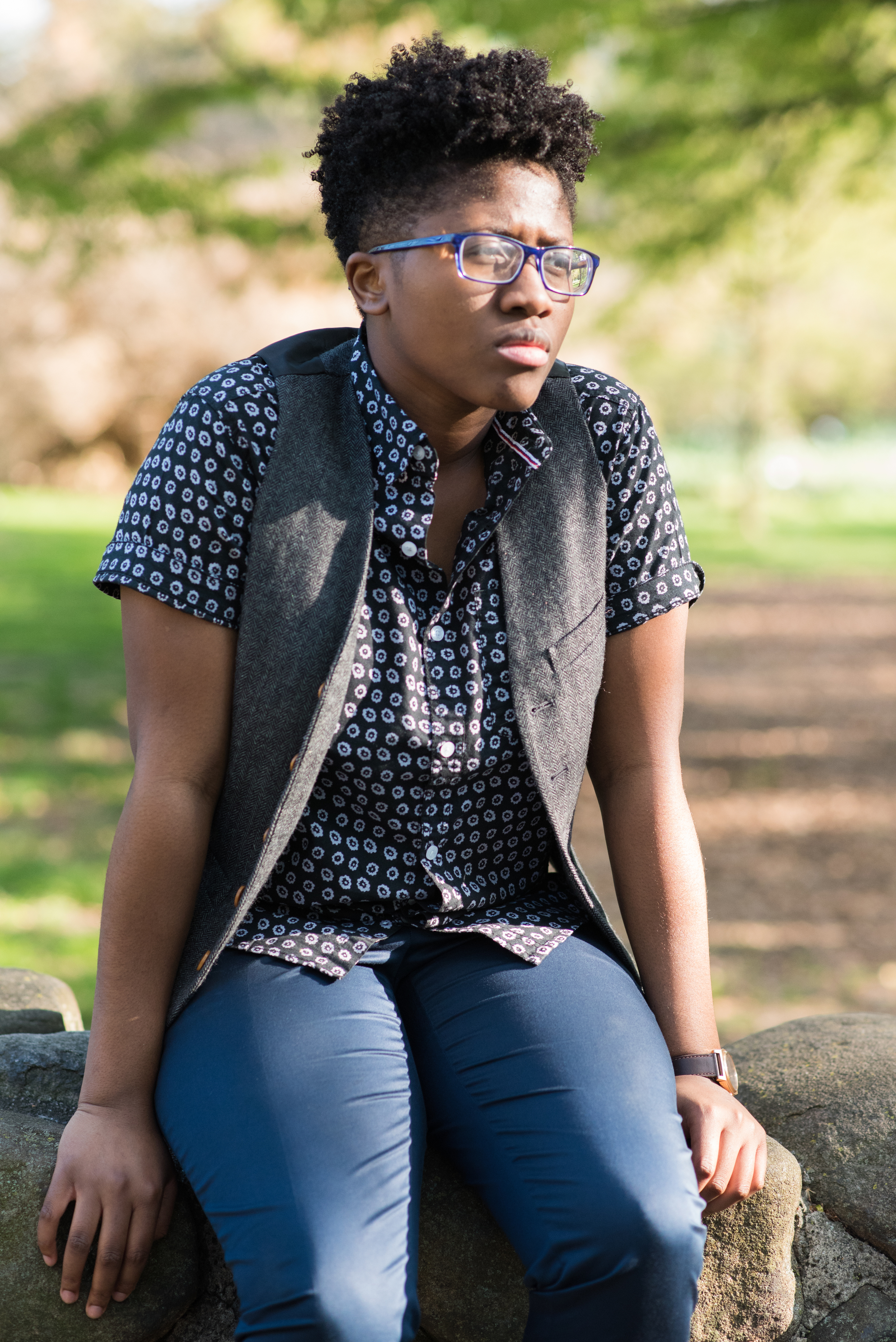 Photo Credit: Jelan Coley
Doreen Pierre